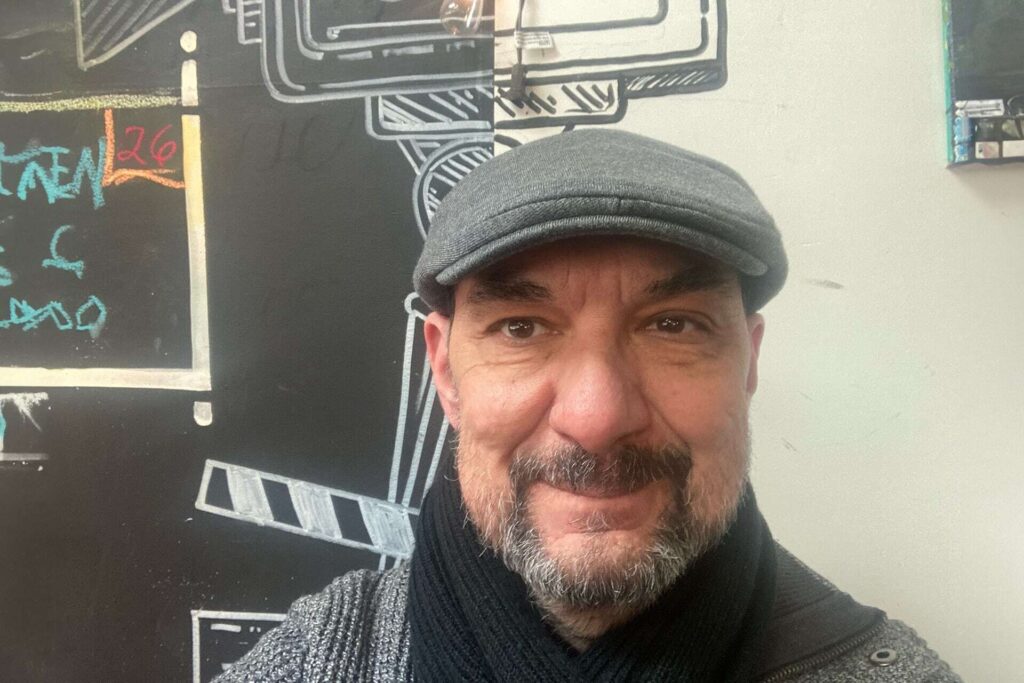 "I've had a typical life where I went out and visited family, did some travelling, worked, spent a lot of time with the kids," Mark says.
His life changed drastically in late 2010. He noticed swelling on his neck while on a trip to Jamaica. "It was an odd feeling that disappeared for a while and then came back a few months later," he says. "I thought it was a virus. When the lymph nodes around my neck swelled up again, that's when I went to see a doctor."
A biopsy confirmed his original fears. Mark had cancer. After some rounds of more specific testing, he had a definitive diagnosis: chronic lymphocytic leukemia (CLL)—a form of cancer that affects the blood and bone marrow.
Mark's CLL was not typical. The average CLL patient is diagnosed at the age of 70. Mark was 45. His cancer was a particularly aggressive form of CLL that first showed up as a lymphoma that made breathing and swallowing difficult. "My final diagnosis came in December. I started treatment in January," Mark says. "It was a pretty quick turnaround."
A thirteen-year journey
Mark received six cycles of chemotherapy in the following six months. The treatment was one of the harshest a patient could receive at the time. "My life changed because of chemo. It's amazing how quickly it impacts the body," he says. While treatment took a toll on Mark's strength, the psychological effects of his diagnosis also made it difficult for him to go back to his job for several months. He returned to work in October 2011 and was in remission until October 2014.
Mark received various innovative medicines that kept his disease under control for up to two years at a time—he experienced relapses every two years between 2014 and 2022. A 2017 relapse was particularly severe and landed him in the hospital for five weeks. "The doctor told Nelia and I that we were in serious trouble and needed to be concerned for my health," he says. Thankfully, Mark's treatment worked once his doctors ramped up the dosage.
Unfortunately, no treatment gave him reprieve for the long term. "CLL is a chronic, incurable leukemia," Mark says. "The only time there was a chance that it could be cured was when I had a bone marrow transplant in 2017." The bone marrow transplant kept Mark in remission for 12 months, then he started relapsing once again.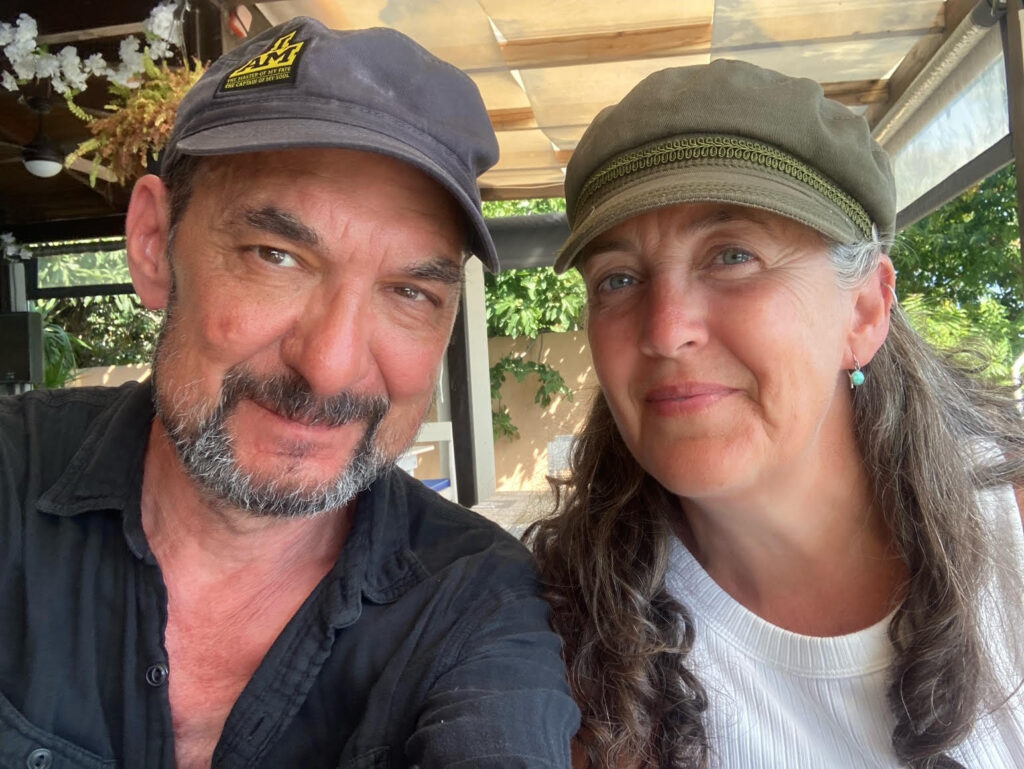 A donor lymphocyte infusion was the next step to get Mark's blood cell count back to healthy levels. If unsuccessful, this type of therapy would limit Mark's future treatment options. Mark's cancer came back in 2018. Even worse, the donor cells he received began attacking his own healthy cells. This condition, known as chronic graft-versus-host disease (GVHD) continues to affect his lungs and skin.
Innovative medicines improving quality of life
Throughout his 13-year battle with CLL, Mark has had an essential source of support: his wife Nelia and stepchildren Julia and Jacob. "We've been very open about Mark's condition from the very beginning," Nelia says. "We've always given our children an opportunity to ask questions."
Innovative medicines have enabled Mark to keep enjoying life. In fact, Mark put off his bone marrow transplant thanks to a compassionate-use drug that kept him stable for part of 2017. "I understood that I was okay and could buy some time for our wedding anniversary," he says. He and his wife travelled to Barbados to celebrate the occasion.
A few of Mark's relapses have coincided with new drugs that were approved in Canada—many of which have been for compassionate use. "I've been fortunate to be in this situation at least three times already," Mark says.
The medicines and treatments he has had access to have not only improved his quality of life, but they have also helped him pave a new career path with increased purpose.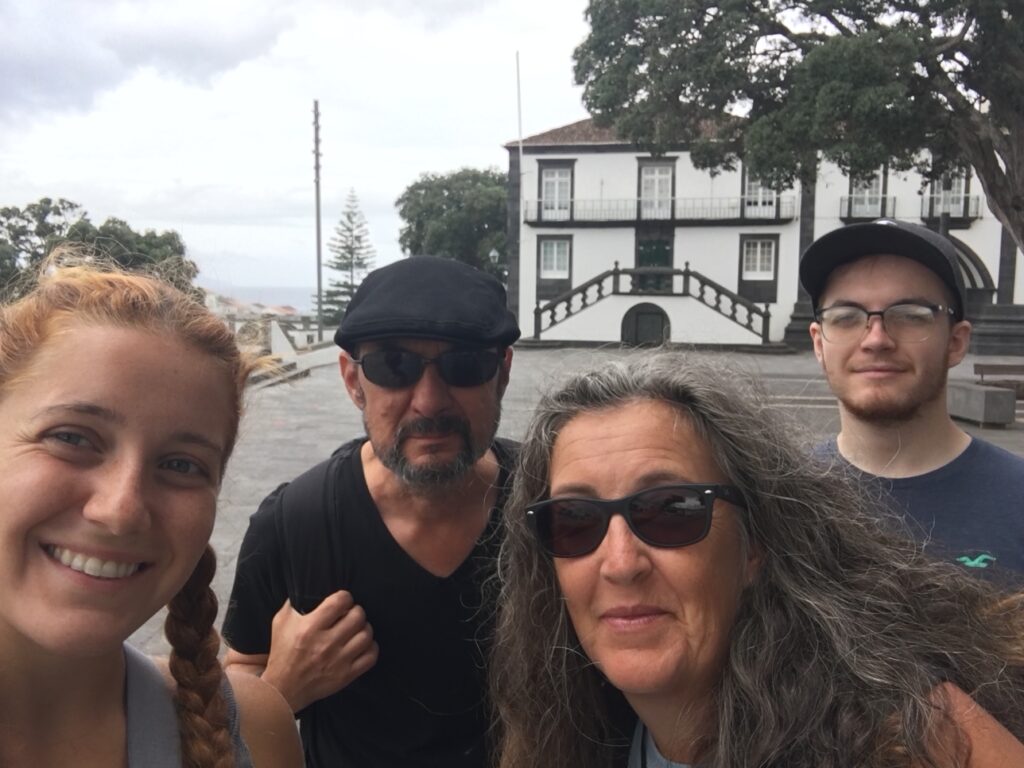 "I went through a program that helped me address the emotional and psychological impacts of diagnosis and treatment," he says. "The person who ran the program became a mentor who suggested I go back to school and become a therapist." Mark started his psychotherapy program in 2012, shortly after his first rounds of treatment. As always, Nelia was his biggest source of support and encouragement. "I'm most grateful to my wife for helping me get into a new career while navigating treatment," he says. "I couldn't have done it without her emotional and financial support."
Mark has been a co-facilitator for the support program for the past eight years. Today, he is a psychotherapist whose patients include people living with cancer. He has also authored several articles about cancer and created his own palliative care program. Mark estimates he has helped around 200 people and their families cope with cancer diagnosis and its psychological impacts.
An optimistic view
Mark is a fierce self-advocate who wants to understand his disease and treatment options. He hopes that reaching out to doctors and researchers will buy him and other cancer patients more time. His efforts have already gained him access to the clinical trial that he is currently on. "Right now, I'm very stable. My blood count looks better than it has since June 2021," he says.
However, his self-advocacy also depends on factors he cannot control. "Provinces dictate different treatment regimens depending on the type of cancer and its stage," he says. Mark wishes that everyone had better and more equitable access to life-saving medicines—and that more clinical trials took place in Canada. "This kind of work may not lead to a cure, but it could buy people another year." Mark also acknowledges that it's important to advocate on behalf of the people who cannot pay for medications.
Living life to the fullest
"Cancer patients get wrapped up in fear and in what they can't do any longer. My wife and I are about making memories and making sure we're continually doing meaningful things for ourselves," says Mark. "We have a very deep, kind and loving relationship. It saddens me that we may not grow old together."
New medicine innovations and advances in treatment may keep gifting them more precious moments. "I've been extremely fortunate to receive a number of medicines. That's probably the biggest reason I'm still alive right now," he says. Mark knows he will have to sit with his hematologist to explore further treatments soon. He and Nelia just returned from a month-long trip to Portugal, where they made many more memories.