About
Innovative Medicines Canada represents Canada's innovative pharmaceutical industry. We help our members discover, develop and deliver innovative medicines and vaccines.
Our member companies, which range from fledgling start-ups to established organizations, are revolutionizing healthcare through the discovery and development of new medicines and vaccines.
Our industry supports 107,000 high-quality, well-paying jobs in Canada and invests $2.4 billion in R&D every year. Collectively, our activities contribute $15.9 billion per year to Canada's knowledge-based economy.
Guided by a strict Code of Ethical Practices, we work with governments, insurance companies, healthcare professionals and other stakeholders to advance the field of pharmaceutical research and development and enhance the wellbeing of Canadians. We are committed to being valued partners in Canada's healthcare system.
We achieve our goals by forming alliances, supporting policies, improving Canada's regulatory environment, widening access to innovative medicines and ensuring the effective protection of intellectual property.
We believe in ensuring that Canadians have access to the innovative treatments they need. Our activities are a fundamental part of safeguarding our healthcare system for future generations.
Mission and vision
Mission
Innovative Medicines Canada partners to champion policies that drive the discovery, development and delivery of transformative medicines and vaccines to all Canadians to live longer and healthier lives.
Guiding principles
We demonstrate leadership by adhering to strict policies of diversity and inclusion.
We promote trust, collaboration and partnership, and are respectful in all our working relationships.
We proactively deliver solutions that address Canadian health system challenges.
We are nimble and will manage change in ways that align with the three pillars of our Strategic Plan.
We act in accordance with an established Board/CEO code of conduct that aligns with the strategic priorities of our industry.
Vision
Transform Canadians' lives through timely access to world-class innovative medicines and vaccines.
Our history
The association was founded on April 23, 1914 by representatives of 10 pharmaceutical and toilet products companies to ensure their "mutual benefit and enhancement". In the initial years, members were individuals rather than companies.
Our 10 founding members were:
A. Smith, Frederick Stearns & Co.
W. Horner, F.W. Horner Ltd.
D. Daniel, Toronto Pharmacal Co.
L. Lyman, John Wyeth & Bros. Co.
M. Grant, Parke, Davis Co.
V. Warmoll, Seely Manufacturing Co.
C. E. Frosst, Charles E. Frosst & Co.
W. Bole, National Drug & Chemical Co.
H. McDonald, Lyman Bros. & Co.
E. Danner, Henry K. Wampole & Co.
In 1915, the association changed its name. The goals of the new Canadian Pharmaceutical Manufacturers Association were to produce pharmaceuticals and biologics, carry out research and market products in an ethical manner. (By "ethical" the association meant that members marketed products to the medical profession rather than directly to the public.)
By 1924, the Canadian Pharmaceutical Manufacturers Association had developed into three distinct divisions: pharmaceuticals, perfumes and physician supplies.
During the early and mid-1950s, the association was managed by a Board of Directors and a General Manager. In 1956, a full-time operation was established with offices in Toronto. By 1958, association members included major pharmaceutical companies.
In 1965, the Association again changed its name to the Pharmaceutical Manufacturers Association of Canada (PMAC).
On May 1, 1999, PMAC became Canada's Research-Based Pharmaceutical Companies (Rx&D). The new name reflected the industry's commitment to research-based innovation and mirrored our member companies' mission to continually improve the ability of Canada's healthcare industry to treat, manage, prevent and cure the illnesses that affect the lives of Canadians.
On June 5, 2003, the Quebec Board of Continuing Medical Education (CEMCQ) and Canada's Research-Based Pharmaceutical Companies (Rx&D) launched a joint Code of Ethics for medical organizations responsible for continuing medical education activities with the pharmaceutical community.
On January 6, 2005, Canada's Research-Based Pharmaceutical Companies (Rx&D), together with the International Federation of Pharmaceutical Manufacturers & Associations (IFPMA), announced its support of the creation of an international registry of clinical trials. The portal was launched in March 2006.
On December 6, 2005, a new set of Guiding Principles further strengthened and improved Rx&D's Code of Conduct (today, called the Code of Ethical Practices). Improvements to the Code were made in consultation with the Canadian Medical Association, the College of Family Physicians of Canada, the Ontario and Quebec pharmacists associations, the Pharmaceutical Advertising and Advisory Board and provincial nursing chapters, to name a few. The new Guiding Principles took effect in January 2006.
In 2008, Rx&D celebrated the 20th Anniversary of its Code of Conduct and following a review, updated the name to the Code of Ethical Practices.
On January 1, 2009, Rx&D launched the Guidelines for Transparency in Stakeholder Funding.
On November 11, 2011, Canada's Research-Based Pharmaceutical Companies (Rx&D) and MEDEC, Canada's Medical Technology Companies, applauded the endorsement by the Asia-Pacific Economic Cooperation (APEC) of the Kuala Lumpur Principles for Medical Device Sector Codes of Ethics, and the Mexico City Principles for Voluntary Codes of Business Ethics in the Biopharmaceutical Sector. These principles are to be adopted by industry associations and pharmaceutical companies throughout the 21 APEC member economies.
On November 17, 2014, Canada's Research-Based Pharmaceutical Companies (Rx&D) celebrated the 100th anniversary of the association and launched the Canadian Innovation Timeline . The timeline was developed in partnership with Let's Talk Science to celebrate and promote the incredible contributions Canadian researchers have made to the discovery and advancement of pharmaceutical and life science research.
On November 17, 2014, Canada's Research-Based Pharmaceutical Companies (Rx&D) and MEDEC – Canada's Medical Technology Companies – welcomed the Asia-Pacific Economic Cooperation (APEC) Leaders' (Heads of State) endorsement of the Nanjing Declaration to Promote Ethical Business Environments in the Medical Device and Biopharmaceutical Sectors (2014–2020).
On January 4, 2016, following an extensive consultation and engagement with key stakeholders and partners in the life sciences community, the association changed its name to Innovative Medicines Canada to better align with the association's values and work, and better resonate with all partners.
On June 10, 2016, The Canadian Consensus Framework for Ethical Collaboration was endorsed by the Best Medicines Coalition, Health Charities Coalition of Canada, the Canadian Medical Association, the Canadian Nurses Association, the Canadian Pharmacists Association and Innovative Medicines Canada. The organizations are committed to ensuring that the relationships between patients, health care professionals and the pharmaceutical sector are based on ethical and responsible decisions.
Global compassion
IMC members work closely with governments, humanitarian organizations, local communities and other partners to deliver lifesaving medicines and treatments to the developing world. Through our collaboration with Health Partners International of Canada, we have donated 11 million treatments in more than 110 countries.
We also recognize that close collaboration among industry, governments, international organizations and non governmental organizations is essential to Canada's response to the COVID-19 pandemic at home and abroad. The global pharmaceutical sector has researched, developed, manufactured and shipped COVID-19 vaccines at an unprecedented rate and is now producing 1 billion doses each month.
Our collaboration will continue as Canada works to support the World Health Organization's June 2022 global vaccination target of 70 percent.
Find out how partnerships make a difference to health and well-being where help is needed most.
Board
Innovative Medicines Canada has an effective and engaged Board of Directors that enables our member companies to work toward common objectives.
Alok Kanti
Bayer Inc.
Chair
Brigitte Nolet
Roche Canada Pharma
Vice-Chair
Lisa Mullett
Sunovion Pharmaceuticals Canada Inc.
Treasurer
Kiersten Combs
AstraZeneca Canada Inc.
Director
Ed Dybka
Ipsen Biopharmaceuticals Canada, Inc.
Director
Jody Engel
Knight Therapeutics Inc.
Director
Rute Fernandes
Takeda Canada Inc.
Director
Christine Lennon
Incyte Biosciences Canada
Director
Andrea Marazzi
Novartis Pharmaceuticals Canada Inc.
Director
Tracey Ramsay
AbbVie Corporation
Director
Najah Sampson
Pfizer Canada
Director
Carol Stiff
Rhythm Pharmaceuticals
Director
Frank Stramaglia
Astellas Pharma Canada, Inc.
Director
Berkeley Vincent
Janssen Inc.
Director
Member companies
Innovative Medicines Canada advocates for policies that enable the discovery, development, and delivery of innovative medicines and vaccines to improve the lives of all Canadians. We represent 49 companies that invest $1.4 billion in research and development every year and contribute $8.2 billion to Canada's economy. Guided by our Code of Ethical Practices, all members work with governments, private payers, healthcare professionals and other stakeholders in a highly ethical manner.
Partners with universities and research centres
When it comes to academics and cutting-edge research, Canada has a lot to be proud of.
Our country is home to some of the best researchers, scientists and research infrastructure in the world. Canada's innovative pharmaceutical companies partner with universities and research centres across the country to leverage their expertise and push the boundaries of medical innovation. Our collaborative efforts save lives.
Globally, the pharmaceutical industry contributes $6.7 billion in research funding to universities and clinical research institutes.
Sharing our findings is also crucial to our success. Our companies share their research with institutions such as the Ontario Institute for Cancer Research, the NEOMED Institute, MaRS Innovation and The Centre for Drug Research and Development. These and other partnerships have resulted in new treatments for Canadians and others around the world.
A commitment to diversity, equity and inclusion
A diverse, equitable and inclusive approach to research, development and distribution is essential in building a strong life science ecosystem.
Canada's research-based pharmaceutical companies are committed to facilitating the necessary, positive and long-term change the industry needs to better meet the needs of all Canadians.
Specifically, Innovative Medicines Canada and its member companies are committed to:
Increasing diversity and representation within our organizations so that we reflect the patients and communities we serve.
Expanding pathways and opportunities to work and succeed in our industry for people most affected by inequities.
Advancing policy solutions to better address health and healthcare disparities that have been further highlighted by COVID-19, and encouraging clinical trial diversity that reflects Canada's diverse population.
Broadening and leveraging partnerships so we can work together to enhance education about diversity, equity and inclusion, and find solutions to health disparities.
Implementing measures that support structural inclusion and elevating our educational, development and leadership programs to increase the representation and advancement of under-represented groups. These include visible minorities, women, members of the LGBTQ2+ community, people living with disabilities, as well as First Nations, Inuit and Métis.
IMC Diversity, Equity and Inclusion Principles Framework
Talent
Grow the industry talent pool and create employment pathways to increase workforce diversity.
Invest in talent of the future for those most impacted by inequities.
Enable and foster an internal culture of diversity, equity, and inclusion for all.
Health equity
Use industry platform to identify and advance ways to reduce health inequities and healthcare disparities.
Acknowledge our patient diversity, build trust, and address issues to ensure our clinical trials reflect Canada's diverse population.
Advocate for positive and long-term systemic change to better meet the needs of all patients as developers of innovative medicines and vaccines.
Education and training
Support professional development to employees that addresses unconscious bias, develops cultural competencies and supports an inclusive workplace.
Contribute to diversity and inclusion education to positively impact society and our communities.
Partnerships
Partner with organizations and government to advance diversity, equity and inclusion initiatives with the goals of educating and creating systemic change.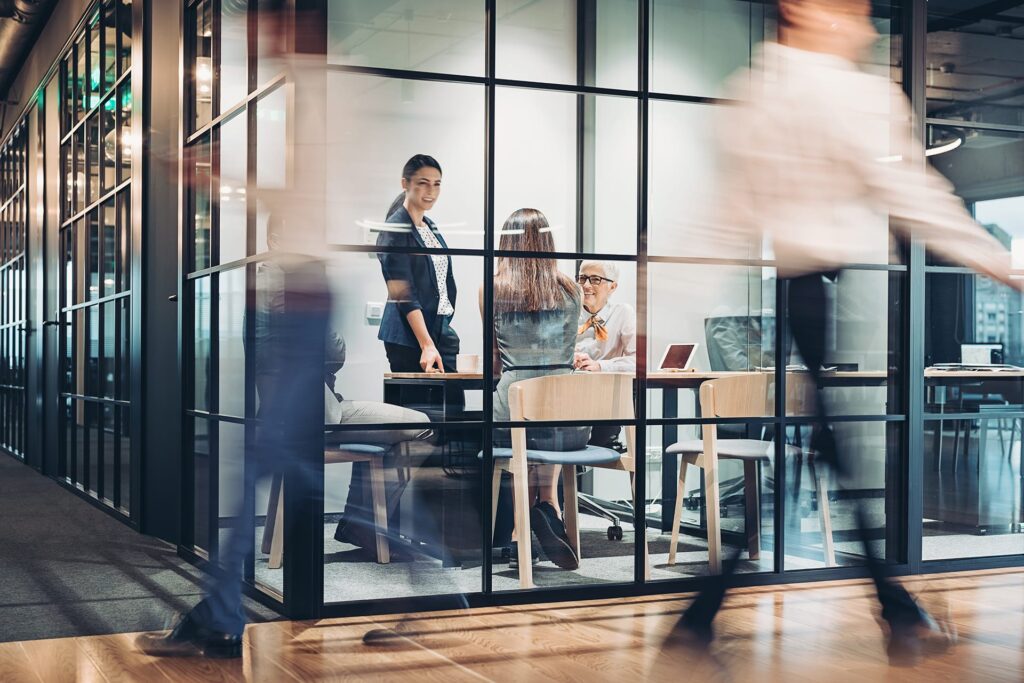 Ethics
Learn about how Innovative Medicines Canada and its members set a high standard for ethical, transparent and open practices.
Careers
Want to make a difference in Canada's healthcare system? We do too.
As the voice of Canada's research-based pharmaceutical industry, Innovative Medicines Canada is searching for individuals who are passionate about helping Canadians live longer and healthier lives. Our organization believes in ensuring Canadians have access to the treatments they need, when they need them.
Why join our team?
At Innovative Medicines Canada, we take pride in fostering a positive work environment and energizing culture where we champion diversity, equity and inclusion. We believe in the power of bringing together people who have varying backgrounds, perspectives and experiences. Working together, we help transform the lives of all Canadians by giving them timely access to world-class innovative medicines and vaccines.
Innovative Medicines Canada prioritizes nurturing our team's well-being, as well as their personal and professional growth. We offer a competitive compensation package (flexible health benefits, generous vacation time, an impressive pension plan, fitness allowance and much more) coupled with ongoing professional development opportunities.
Industry-related positions
We invite members and industry partners to leverage our relationship with BioTalent Canada and the PetriDishTM job board in their recruitment efforts.
BioTalent Canada is the HR partner of Canada's pharmaceutical industry. As an HR expert and national non-profit organization, BioTalent Canada focuses on building partnerships and skills for Canada's pharmaceutical industry to ensure the industry has access to job-ready people.
Innovative Medicines Canada is a Platinum Partner of BioTalent Canada. This enables our members to access discounted job postings on The PetriDishTM job board, as well as other corporate discounts. The PetriDishTM allows employers to easily post and manage jobs on Canada's only national, bilingual biotech job board. The PetriDish caters exclusively to the hiring needs of bio-economy employers – including pharmaceuticals – so job postings are not lost in the noise of other industries.
For more information, please contact Fiorella Jansen-Nicorescu at [email protected] or 613-235-1402 extension 229.
Innovative Medicines Canada posts relevant job opportunities from entry-level positions to leadership team openings. We do not recruit on behalf of our members and/or industry partners, so contact about a posted position should be based on the information contained in the job posting. Members and/or industry partners interested in leveraging the Innovative Medicines Canada website as part of their recruitment efforts can contact Alison Sargent, Chief of Staff & Vice President, Operations, at [email protected] or 613-236-0455 ext. 219.