How Canadians Access Medicines
A majority of Canadians receive pharmaceutical coverage either through government funded plans or through private health insurance coverage.
Approximately twenty million Canadians rely on private plans for coverage, others rely on provincial and territorial plans and a few pay directly out-of-pocket for prescription medicines.
It's important to develop a system that leads to open, rapid access to medicines; that allows physicians to prescribe the most effective treatment plans possible.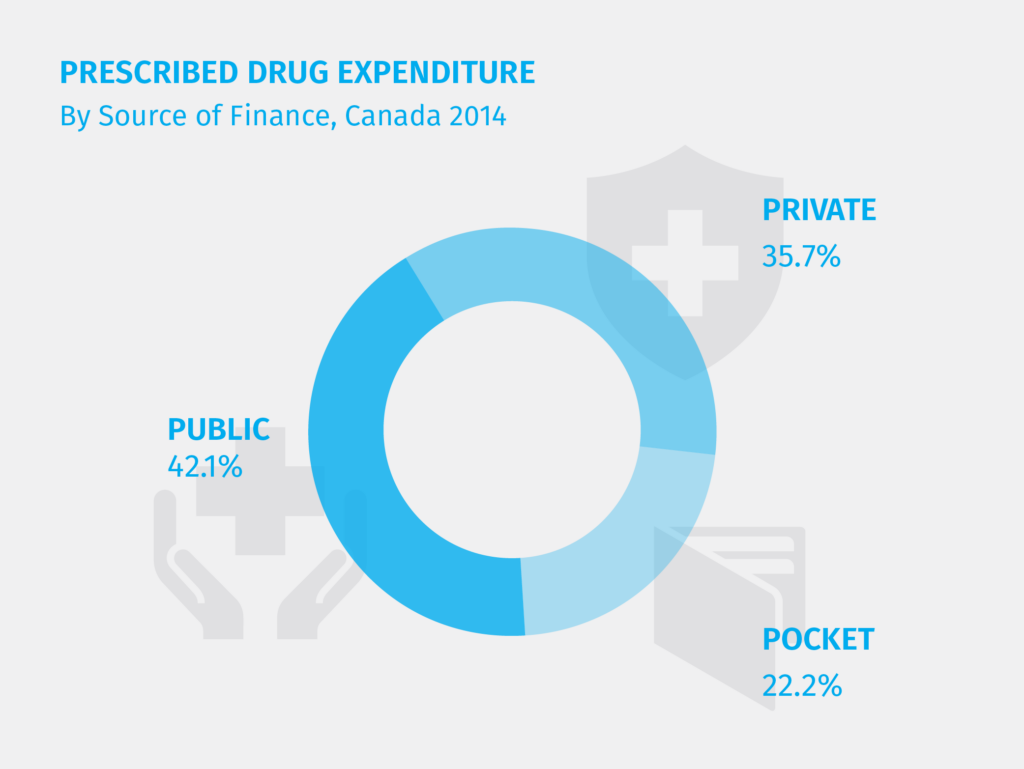 Public Plans
Public plans are paid for and administered by provincial and territorial governments. Most plans cover medicines and vaccines for eligible groups, including seniors, recipients of social assistance and individuals with conditions that are associated with high drug costs. Many public plans also have programs to cover the costs of certain types of medicines or to cover individuals with particular health conditions like diabetes or cancer, for example. Public plans also cover medicines administered in hospitals.
Private Plans
Insurance companies create benefit plans which are offered to employees by their employers. Benefit plans that cover innovative medicines and vaccines help employers support the health and wellness of their employees and their families. Benefit plans allow employers to sustain a healthy and productive workplace and help them retain quality employees, improve morale and demonstrate social responsibility.
Pricing
The maximum allowable prices of all patented medicines in Canada are set by a federal agency, the Patented Medicines Prices Review Board. The PMPRB sets the acceptable limit for the price of new medicines. The price ceiling is set based on its assessment of the therapeutic value a product brings, and by doing a comparison of prices with the price of existing, marketed products and prices for these products in other countries.
After the PMPRB sets the acceptable limit, health plans, like those of the provinces and territories or private insurers, negotiate with manufacturers on the cost.
Before covering a medicine or vaccine, public plans also conduct an assessment of the value of the product. This assessment is undertaken by the Canadian Agency for Drugs and Technologies in Health (CADTH) and sometimes also by their own organizations within the province or territory.
Provincial and territorial governments face significant pressure when establishing health budgets and policy. Provinces and territories may negotiate Product Listing Agreements with pharmaceutical companies to provide patients access to innovative medicines. Canada's innovative pharmaceutical companies have a crucial role to play in helping governments achieve their healthcare goals.
Additional Resources