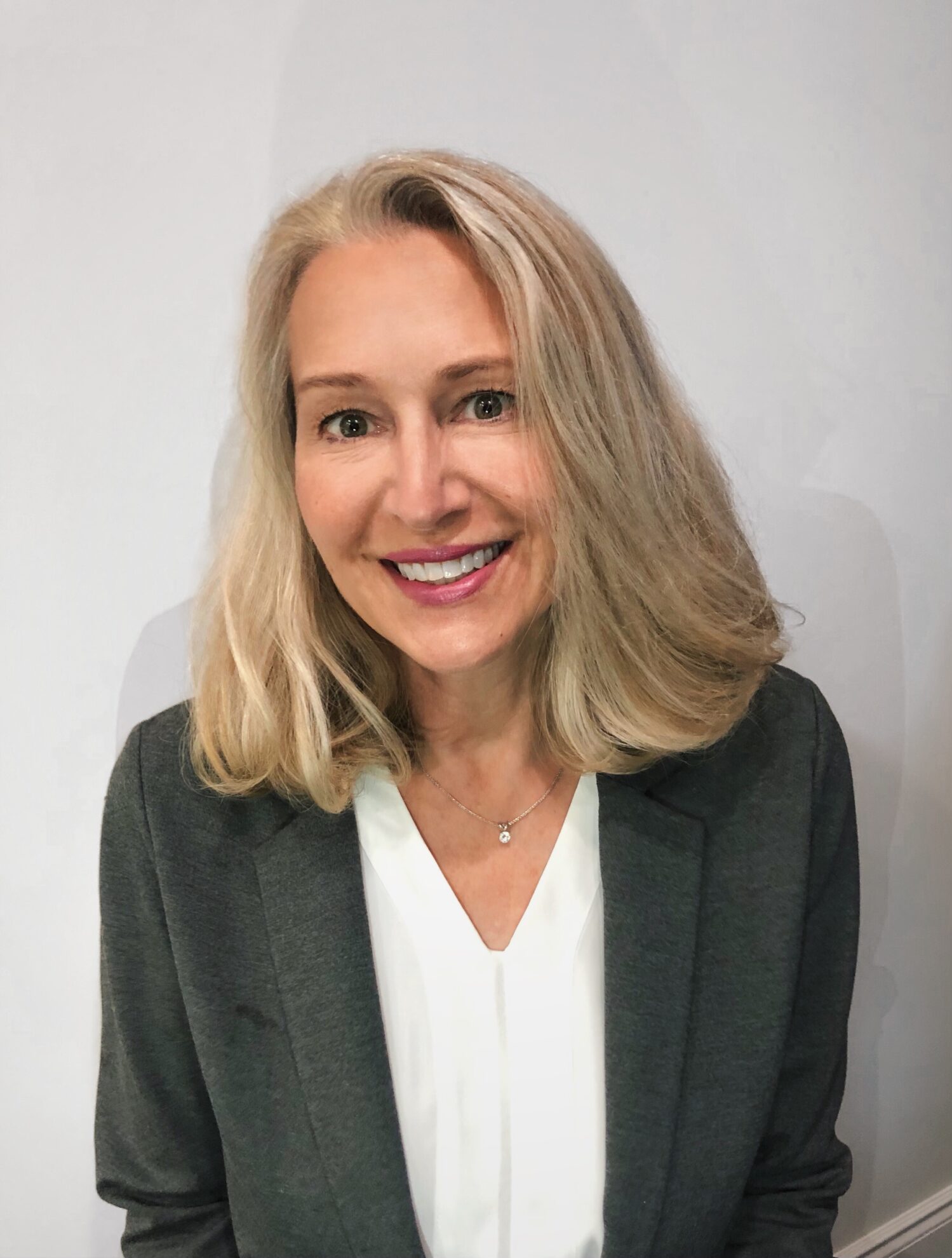 Innovative Medicines Canada (IMC) recently had the opportunity to speak with Kristen Little- Presta, a mother of three, and senior biopharmaceutical representative at Amgen Canada about her journey living with the rare disease known as "ankylosing spondylitis" (AS). AS is a form of arthritis primarily affecting the spine, although other joints can also be affected. The disease causes inflammation within the spine that can cause severe, chronic back pain and discomfort.
Kristen relies on support from her family and friends, an active lifestyle, and innovative medicines to help manage her condition. Read more about Kristen's experience with AS below.
IMC: Can you share your experience being diagnosed with ankylosing spondylitis?
Kristen: I had struggled with juvenile arthritis since the age of 16. I spent six months my senior year of high school in a back brace, which as you can imagine, at that age was very devastating and embarrassing. For a lot of my youth, I often struggled with people thinking I was acting like a "princess" because there were certain things that I couldn't do because of the pain it would cause me afterwards. This would include activities like weeding the driveway – things that the average child would find boring but not painful.
In 2015, when I was diagnosed with ankylosing spondylitis, I was devastated but also in a way, extremely relieved. It was nice to be able to finally understand what was happening to me and to also be able to put an official name to it. However, it was equally heart-wrenching to know I had a disease that had no cure and would continue to progress.
Getting diagnosed with AS and being put on medication was very scary. Despite my fears, I didn't think twice about starting treatment because my pain level was so severe that I had even considered seeking out assisted suicide programs. This is something I am not proud of and it goes against everything I believe, but the pain was unbearable. I would spend most evenings curled up in a ball in pain and wanting to rip off my arm because the pain coming from my neck was so awful. Fortunately, understanding that patients had found a new life being on these drugs gave me hope.
IMC: How have innovative medicines and treatments played a role in helping you manage this chronic condition?
Kristen: Innovative medicines continue to provide hope in my life because I know as soon as I start to build up resistance to one certain drug there will be another one around the corner.
The relief I got from my first biologic medication was miraculous. It reminded me of the superhero movies where people all of a sudden get this energy shooting through their body when they get their special power. This is actually how I felt as my body started to react to the medication. Without these innovative medicines and treatments, I wouldn't be able to work or be able to interact with people the way I do. My diagnosis doesn't define me anymore, and strangers wouldn't actually know that I'm living with AS.
I'm also a firm believer in self-care, I know my optimistic thinking has helped me throughout my journey in addition to staying active. Losing weight and eating healthy was a big change that positively affected me – but without access to these innovative medicines, none of my efforts would have mattered.
IMC: You started your own YouTube channel around what it's like living with ankylosing spondylitis, can you tell us a little bit more about the channel and what initially inspired you to share your journey with others?
Kristen: When I was first diagnosed with AS, I couldn't find much on the Internet from a 'patient perspective' that I could relate to. I found there was nothing out there for people in the older age bracket living with the disease either. I started my YouTube channel "Anky Spondy" so that I could provide support and offer hope to those living with the chronic disease.
The most interesting thing about my YouTube channel has been learning about the demographic of my subscribers, which tends to consist of people ages 25 to 35. The feedback I get is that they feel inspired that when they are my age, they will not be wheelchair-bound and miserable, which is how they saw their future. I am able to bring people hope and even if I do that for just one single person, it has made all of this worthwhile.
I feel that it took a lot of courage to create this channel because you are really putting yourself out there in a very public way. Being in my mid-50s and also being in the pharmaceutical industry gives me a lot of insight and experience to provide some inspiration to others. I realize that not everybody understands how to talk to a pharmacist, how to get medication coverage, and the benefit of positive thinking.