International Women's
Day 2019
Posted on March 8, 2019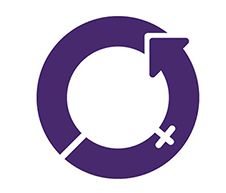 This year's theme for International Women's Day is #BalanceForBetter. The year-long global campaign launching March 8, provides a unified direction to guide collective action to better the gender balance across the globe.
We all have a part to play in ensuring our local, national and global communities prioritize and support equality. And Canada's innovative pharmaceutical industry is no different.
Nationally, our sector supports 30,000 jobs. We are a top employer of highly skilled talent in Canada's life sciences sector. The majority of our 47-member companies employ more than 50 per cent females, including those in senior management and executive positions—an upward trend with continued momentum.
Our members understand that gender balance is not just a women's issue. It's a business issue. Bringing both men and women to the table with diverse experiences and perspectives has been proven to strengthen inclusiveness. Inclusivity elevates employee engagement and corporate culture—leading to a stronger workforce and furthering business success.
But, as we celebrate these successes, we know we still have much to do to reach gender parity. Just like the global campaign, our efforts won't end in a day—our industry needs to continuously push for a commitment to diversity in order to reach a better balance.
Watch our #BalanceForBetter video.
Pamela Fralick is President of Innovative Medicines Canada.